Powering improvement through knowledge
16 May 2022
People & Culture Director, Juliet Mortiss, talks adaptability, upskilling and the power of change in Ingeus's drive to exceed excellent.

We live, and work, in a world of social and technological change. And the societies Ingeus serves: the participants on our programmes; the funders and commissioners of our services; and the colleagues that deliver Ingeus' life-changing support so superbly, are changing with it.

Everything Ingeus does is based around people. Individuals. All have different aims and ambitions, and different steps to take to achieve them.

We also recognise that being responsive to individuals' needs and operationally agile on a scale as large as Ingeus takes a concerted, collaborative team effort... welcome to the latest addition to our learning & development offering – Lean & Six Sigma!

Lean & Six Sigma are tools for process improvement, heightening performance by removing waste. Their methods drive continuous improvement; honing workflows, processes, and practices to be more efficient and effective.

Sounds dry?

...not when you put it in the context of Ingeus's mission to Enable Better Lives; concentrating our efforts on what's most important, improving what our customers care about;

...not when it increases the motivation and job satisfaction of our talented teams, giving them new skills and the chance to effect real change;
... and not when it's delivered by our very own, newly launched, Continuous Improvement Academy, and expert trainers.

This
Learning at Work Week
, I am proud to report that free accredited learning in Lean & Six Sigma methodology is available to all Ingeus colleagues, regardless of role. Through the expertise of our dedicated Continuous Improvement team, we are heavily investing in training and techniques to unleash our collective potential; giving colleagues the technical, operational, personal, and social skills needed to deliver continuous improvement.
Through our partnership with the Lean Competency System (the accreditation partner of
Cardiff University
), who have approved our Academy against their internationally recognised standards, we're the first in our sector to be awarded centre accreditation. Working with our wider iCareer offer, we're looking to develop a sense of ownership and accountability, nurture leadership ability, and build a culture of positive change across the business. White Belt Training is delivered for all new starters as part of our company induction, with colleagues then able to access further Lean & Six Sigma training, including Yellow or Green Belt qualifications. We already have more than 100 accredited 'change agents' supporting improvement projects across Ingeus.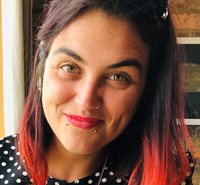 Kimberley Cummings is one of our change agents: "I completed the Yellow Belt in Lean & Six Sigma this year and I'm so grateful for the opportunity to gain accreditation whilst working. I was able to, along with colleagues in other areas of Ingeus, practise ways to analyse current processes and to understand how to engage my team and department in process mapping. This is crucial to be able identity ways to be more efficient and lean on an ongoing basis. I've now got a range of tips and tricks up my sleeve and use them with confidence. My team can't wait to start learning with the new Academy, it's great to see them so motivated about their personal development and how we can continue to improve our services."
Lean and Six Sigma improves the effectiveness of your organization. But for me, and everyone at Ingeus, it still boils back down to people. We want to provide the best possible experience for our customers, whatever their needs. To achieve this, we must continually review the journey they take with us by listening to their feedback, understanding the flow of their journey, and ensuring that any barriers are identified and eliminated.
The impact of these changes will be seen at every level – I can't wait to see where our teams' new continuous improvement skills take us.